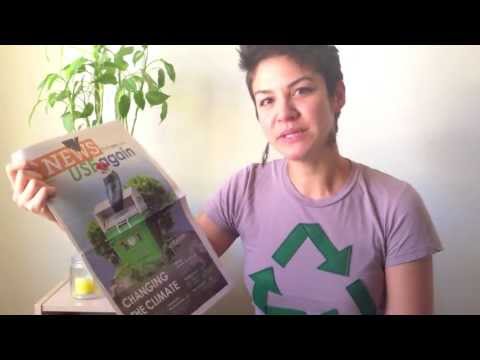 What a beautiful Spring Monday to celebrate green living and show a little extra love for the Earth! Hopefully you spent a lovely weekend doing your own environmentally-friendly activities with your family, coworkers and friends. (Psst: Have you tried the Green is Good Jar challenge yet?)
We're celebrating Earth Day with the launch of our own Three Rs Program in partnership with USAgain to prolong the life cycle of our Ana Apple garments:
Reuse the garments once they have been outgrown by passing them on to family or friends. Or try your hand at a simple upcycled t-shirt bag!
Recycle the garments that cannot be passed on by sending them to our studio at the address below.
Redeem your voucher for 10% off your next Ana Apple purchase! (You'll receive a unique code via email to save trees!)
Each year 880,000 tons of textiles are dumped into landfills in California alone– Let's work together to ensure that Ana Apple garments don't contribute to that shocking amount!
Stay tuned for a special live event at our new studio this summer, when we'll partner up with USAgain to collect clothing, shoes and other textiles for donation, recycling and repurpose. It's a perfect way to get rid of post-Spring Cleaning clothing while supporting a wonderful organization and ultimately helping keep textiles out of landfills. Sounds like a win-win-win!
Thank you for supporting our effort to take the small steps to make a big impact. Viva verde!
__________________
Send your previously-loved Ana Apple garments to:
Ana Apple
212 13th Street
Sacramento, CA 95814